Wearing a wig for the very first time can be particularly daunting. When worn correctly and confidently a wig can give you the self-assurance you need to live life your way, whatever the story behind your hair loss.

To help you on your way to confident wig-wearing, our experts are here to share the tips that'll leave first-time wig wearers looking and feeling fabulous during those early days and beyond.



Find a wig that's oh-so-you
Taking on wig wearing for the first time isn't for the faint-hearted. You're likely to have a mixture of emotions going on; some wig wearers feel nervous or even embarrassed, whilst others are scared or self-conscious. To start your wig wearing experience on the right foot, choose a wig that's really you.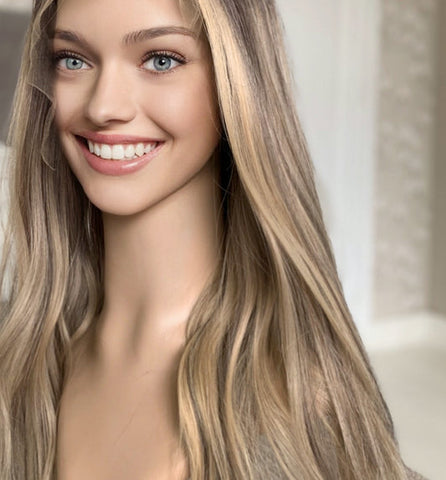 As you'll discover, there are so many different types, shapes, styles and colours to choose from. Do your research first – discover what wig style will suit your face shape, delve deeper into the quality on offer from suppliers like us, and explore the pros and cons of varying wig types like human hair and synthetic hair systems.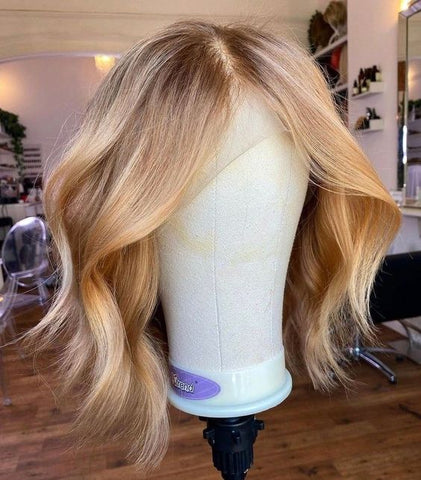 By starting with a great look, you can build your wig wearing confidence even faster and embrace it wholeheartedly, with fabulous results!

Discover the perfect fit
As well as deciding on the style and shape that suits you, you'll also have to ensure the perfect fit. Unbeknown to most, wigs come in a range of different sizes. You'll find various fitting options and head sizes throughout our collection.

If you are unsure about the fit, try an ultra-lightweight, fully adjustable thin wefted wig. This wig type has built-in elastic or Velcro adjusters to guarantee a great fit whatever your dimensions or head shape.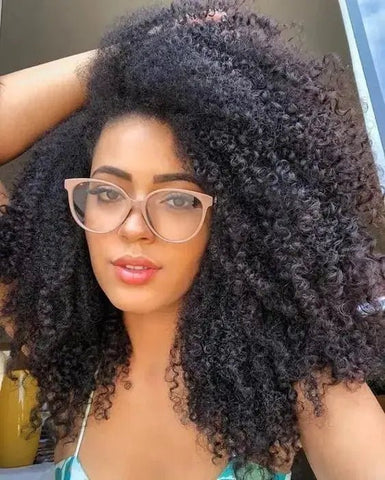 These adjustable straps work wonders for wig security as Cancer Hair Care details:

"Adjustable belt straps are by far the most common way to secure a wig. They are an ideal way to secure a wig over hair, a bare scalp, hair thinning or new-regrowth. Some belts are fastened using a hock or Velcro. Most people tighten the straps before putting their wig on. Once your wig is on your head and in place you can then put your hands up inside the wig to alter the straps, loosening or tightening as appropriate."

Here at ULOFEY, we also stock a selection of petite and short styles for first-time wig wearers with smaller than average head sizes.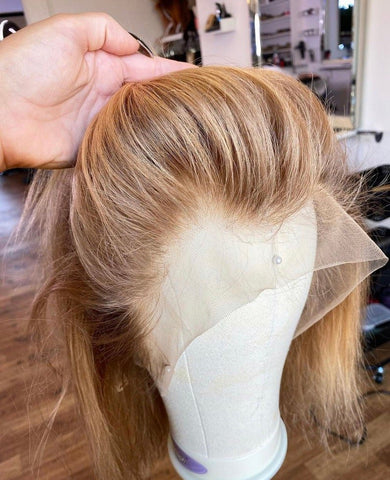 Remember confidence means comfort
Feeling as comfortable as possible in your new wig can be a challenge during those early days. But being at ease with your hairpiece or system and relaxed all day long is vital. You may want to explore scalp protectors and other products to enhance that comfort factor.

Practice makes perfect for first-timers
Taking on the great outdoors with your brand new look takes practice. Many people wear their wigs at home to ensure complete confidence when they do venture out into the world. Whether it takes you a couple of days, weeks or months to get accustomed to your wig, every moment you spend in your hair system will leave you that bit more confident.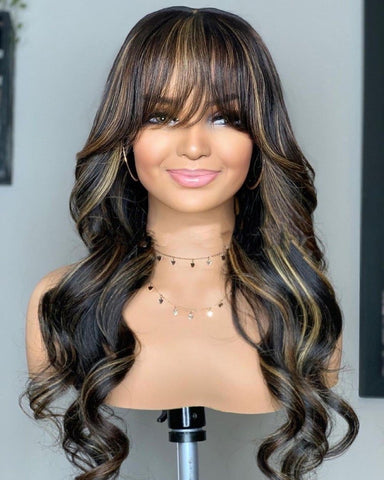 To give you extra reassurance, particularly when it comes to the security of your wig, don't be afraid to put your wig through its paces during these practice sessions.

Start your quest to confident first-time wig wear by browsing our vast selection of high-quality human hair wigs and synthetic wigs.