Here are the steps to follow to help you make the best wig choice for you.

Step 1. What kind of wig cap do I need?

If you are after a natural-looking experience, try any of our three types and each of them can greatly satisfy your needs. If your wanna achieve a natural-looking hairline, give Lace Front wigs a try and you would find that you just made the rightest choice. If you are not short of budget and want to achieve the most luxurious experience, our Luxury Wig is no wonder the perfect choice which offers ultra comfortable wearing experience and the most natural-looking effect. Every single hair in this collection is 100% hand-tied to the cap, one strand at a time, which is very time-consuming but allows each hair to move freely and naturally. If you see the durability and long-lasting use life as the first priority, you would must want to try our Monofilament wigs collection which gathers the most cost-effective wigs. Our monofilament wigs is also our main product and the most no-fuss style which are very easy to put on.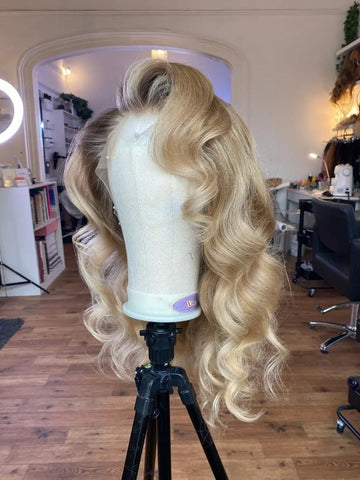 Step 2. What is your head size?

Before you consider any wig, you must determine the correct size as not all styles are made in each of the 3 major sizes. Most adults wear an Average size, but if you are among the 5-10% who do not, you may have to look a little harder or consider a custom wig sized just for you.

Step 3. What color is best for my skin tone?

What colors show you in your best light? Are you a cool tone? A warm tone? Once you have discovered your best style or styles to show off your face, then determine the best color or colors to lighten and brighten your face – putting it in the best light.

Step 4. What hair length and style best fits the shape of your face?

The length and style of your wig is the most important factor to complement your face. First you need to determine the shape of your face. Once you have followed the few short steps to determine your face shape, you will be able to narrow your search to styles which will maximize your best features and minimize those which are less flattering.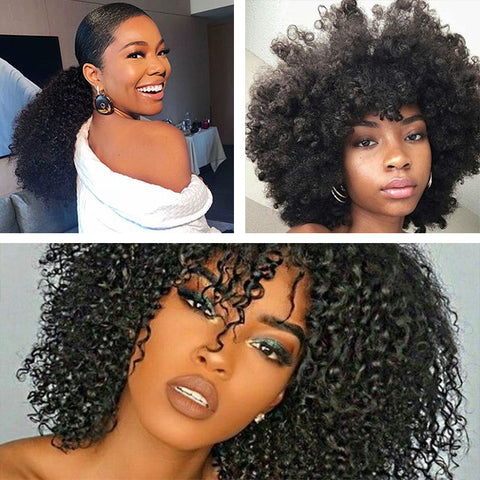 There are three main length styles of the wig at Ulofey, they are long layered style, short layered style and one length style. Long layered style means all the hair has the same length if you count it from crown to end. Hair on the short layered style doesn't have the same length. While the one length style means all the hair finishes on the same level.The one length style is usually used to design our short bobs, for most of the long wigs, we use the layered style. Short layered style wigs is the most cost-effective and the most popular among these three. Because short-layered style wigs has a dynamic and full effect that draw eye's attention. Compared to the short-style, long-style wigs have an overall length longer than short ones, while it may not as voluminous as short layered style. If you are after a glamorous and voluminous effect, we highly recommend you the short layered wigs, if you care more about the length, then long layered wigs would be your choice.

Note: Should you not find the wig you want from our site, please contact our online customer service consultants or send email to service@ulofey.com, we provide personalized customization service.

How to customize my own wig?
Custom wigs are made especially for you according to your specifications. They can fit you the best and offer you the most comfortable wearing experience. All of our custom designed units are handcrafted and undergo a rigorous quality inspection.

To make a custom wig, information below needs to be provided:

Cap Construction:we already have some cap construction for you to choose, and most of them are mono bases. if you have some other ideas in your mind, like you want to have customized Swiss Lace Base, Silk Base , Pu Base or medical silicone to make your wig, please just let us know and describe it clearly and explicitly. We can customize the wig based on your own preference.

Measurements:please take your measurements carefully to ensure that your custom order fits correctly.Please view the instructional measurement chart for taking self-measurements. All of the wigs on our site only has the medium size in stock which is the most popular size. If you feel Large or Small size is what you want, you can definitely choose that one. Here let's make it clear that for a Large or Small size wig, it would take up to 35-50 days for the processing compared to the Medium only 3-5 days.