1:How to care the wig ?
Wash it with normal conditioner instead of shampoo. Do not shake it in a towel. Be careful and dry it piece-by-piece. Also, never style your wig or wring it or the base of your wig while it's wet. Put it on a wig stand every time you comb it and shape it ,it doesn't need combed every day, so let it rest.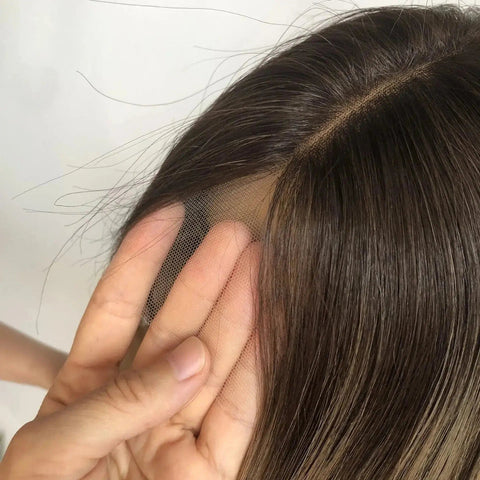 Only wash your wig after wearing it for 25 times,or your wig will looks less realistic and falling apart.
2:Can this hair be dyed or straightened,curled?
All hair can be dyedeached to any color you want, but remember virgin hair will be easily dry after leaving hair donor , so please do not dye or bleach hair too frequently, it will do harm on hairs. Also pls do it professionally.If you want to shape the hair yourself,remember the temperature of the flat iron/straighter or tongs can't exceed 150C, and never use hot tools too often!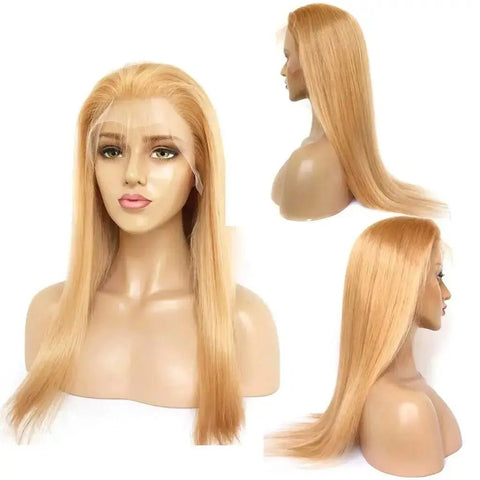 3:Smell
Factory washed the hair with warm water and shampoo before shipped,at the same time , we will add some hair oil to the hair wig to protecting the hair from being dry during long time delivery, it may have some smell in the high temperature or hot weather, the smell can easily fade away after washing via any shampoo or conditioner.
4:How many pieces hair for one head?
Usually, 3-4 bundles according to your head size and the effect you prefer, hair more than 20 inch, ,4-5 bundles will be recommended.
5:Why are my hair extensions getting tangled?
Hair Extensions tangle due to dryness, oil & dirt build-up, salt water, chlorine and not combing (wide tooth comb) out your hair daily. As your own hair ,the real human wigs need good care and manage too,your patience ,hardworking and good care habit can keep the hair as beautiful ,soft and silky as the healthy hair should be.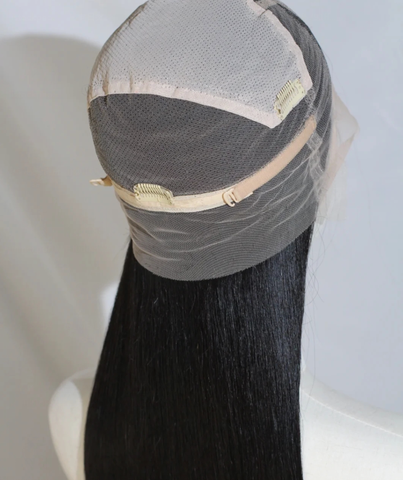 6:Why are my hair extensions have split/dry ends?
As we all know for virgin hair grow from human scalp, the longer hair the less nutrition will reach to ends ,our sourcing department will pick out the badly damaged ends raw hair, but few splits ends cannot be avoided , especially when hair is longer than 18'',please understand. With right products to condition and moisture treatment the hair, it will help a lots.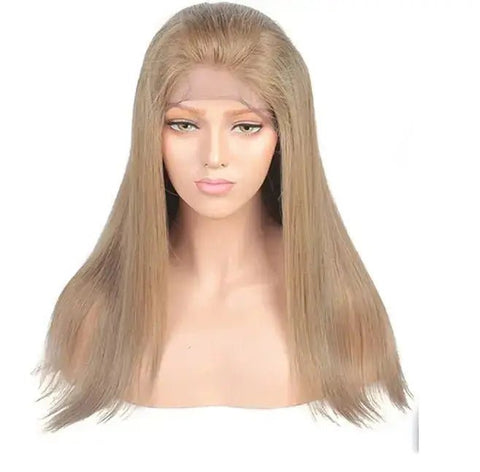 7:Tangle free &Shedding free
New hair will have few stands initial shedding which is normal. For poor weft construction issue,please contact us and send pictures immediately, we will help u do refund or exchange based on our refund policy. We are STRONGLY RECOMMEND customer SEAL WEFT&CUTTING AREA. Donot cut the weft only if you feel it is necessary . Our hair is cuticle intact donator's hair , usually not tangle. But dryness will lead to tangle and shedding, please follow our hair care instruction and use conditioner to co-wash it at least twice a week!
Sulfate/alcohol involved products will leads to dry and frizzy,please notice that in advance!Do not use comb to brush the curly hair, just running with yr fingers gently; use wide-tooth for straight or body wave style.After wash pls nurse the hair with some hair oil, then the hair can be silky and soft.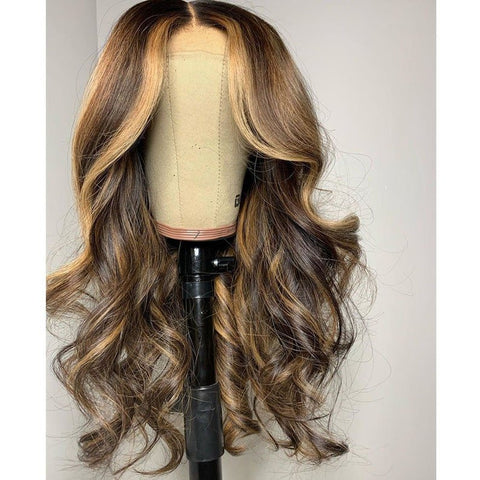 8:Measurement
We will double check the hair type and length before the shipment, when you received the hair, you can measure it by stretching it ,so you can get the correct length.
9:Grey hair
Virgin non-dyed hair have a few strands gray hair inside, we usually pick the gray hair out during production, but we cannot guarantee without any gray hair,hope you can understand .if you find few strands gray hair in the wigs, kindly pick it out by yourself, thanks a lot for that!
10:About the thickness and short pieces inside of bundles
Our hair are cut/purchased from donator, just like our own hair, some is thick but some is thin, usually, avoid messing up the hair to pick thin hair and short piece out by hand carefully before we use that raw material .So they are not exactly thick for each bundles, but we will do best work to make sue they are natural thick with minimum short pieces inside of bundles,please understand!