Wigs are having a major moment in the beauty industry. They've been a longtime staple for event-going celebrities looking to quickly change their hairstyle for the red carpet without damaging their own hair. But beyond the world of stardom (and perhaps your aunties), wigs have been gaining major steam on social media, where skilled hairstylists showcase their magic for the masses. Every other day, it seems, a stylist goes viral for flawlessly blending a unit to the point where it looks exactly like it could be the client's own hair.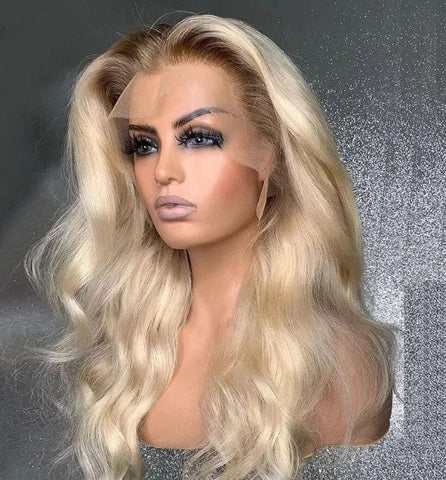 And just as there are many different ways to style a wig, there are many different kinds of wigs to style. Frontals, full-lace wigs, synthetic units — you've got options, baby. Whether you're a naturalista who wants to switch it up without putting stress on your strands, or you're simply looking for a change without the commitment, wigs are an incredibly versatile and convenient option to consider.

People don't like to put heat on [or color] their natural hair. With these wigs, [you can] change your hairstyle frequently without ruining the integrity of your natural hair.So you get this flawless look without having to press out your edges or color your hair time after time.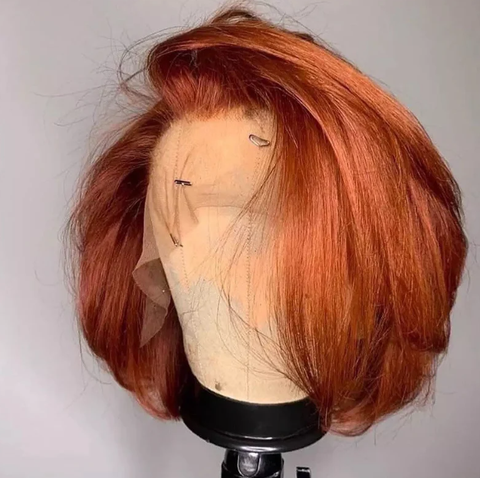 If you want to buy a wig online this comprehensive guide will walk you through it in 5 easy steps.
Step 1: Find Your Head Size
Just like shopping for clothes, you want to start by browsing in the right size or section of the store.Therefore, the first step in selecting a wig is to determine your head size.
Head size may not correspond to the overall size of a person so it's important to take measurements. For women's wigs, there are 3 basic sizes: Petite, Average and Large. Because most women wear an average sized cap, there will be more style choices if your head size is average. For those who do not wear an average, the majority will wear a petite cap. A small percentage of women will wear a large cap. To achieve accurate measurements, it is best to have someone else help you. The tape measure should be snug but not tight or pulled when the measurements are taken.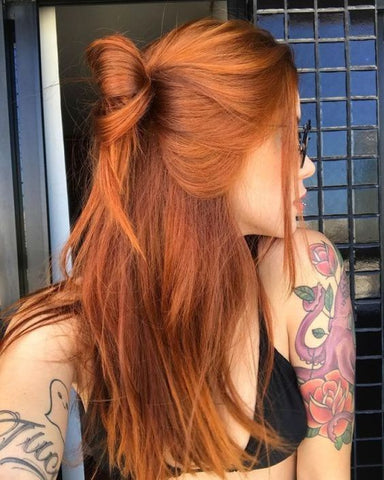 You can check our blog "How to Measure Your Head "
Our wigs come with an adjustable strap that allows you to get a customized fit within the range. If your wig does not feel right when you first put it on, try adjusting the straps.
Step 2: Select Your Hair Type.
Human Hair
Human hair wigs offer the same styling versatility of real hair. This feature is both the pro and the con of a human hair wig. Because human hair wigs are made of real hair, they require more care, styling and upkeep. Without the natural oils from your scalp to condition the wig, they can get dry and brittle without proper maintenance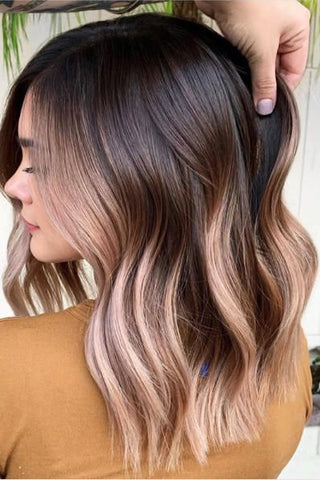 Synthetic Hair
Synthetic wigs that can be styled with heated styling tools (maximum temperature of 350 degrees) are known as "Heat Resistant Wigs". They allow you to change the look from curly to straight. For women who find it important to have this versatility but do not want a human hair wig, a heat friendly synthetic wig may be a good option. One negative to heat friendly synthetic wigs is that the hair can be a little more difficult to style than human hair. If (when wearing the wig) the hair is pressed against the back of a chair or pillow for a period of time, it can become matted around the nape area. Using your flat iron or curling iron on a very low setting can restore the shape if this happens. Average life span is 3 months if worn daily. If you only wear your wig occasionally this will of course extend the life span.

We typically encourage our cancer patients to select a synthetic wig for their first purchase. They are easier to care for, they maintain their shape and require minimal skill to maintain. They are also more budget friendly.
Step 3: Select Your Cap Type.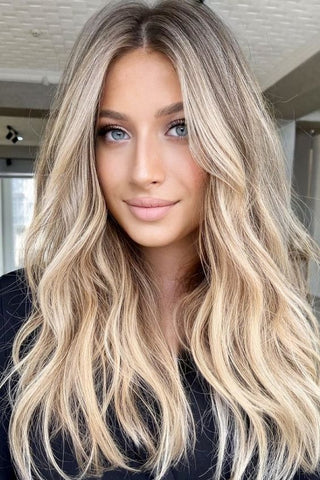 machine made wig
These are machine made wigs with wefted rows of hair that are sewn together. Most of our classic wigs are "capless," allowing your head to breathe. They will have teased fibers at the hair roots to conceal the cap underneath. Due to the construction, the part is stationary and therefore classic wigs will offer less styling versatility.
Hand Tied Caps
Another step up, each individual hair is sewn onto a very soft mesh or lace fabric. Unlike regular monofilament wigs, the entire cap features hand tied construction, providing the most comfortable and natural look possible.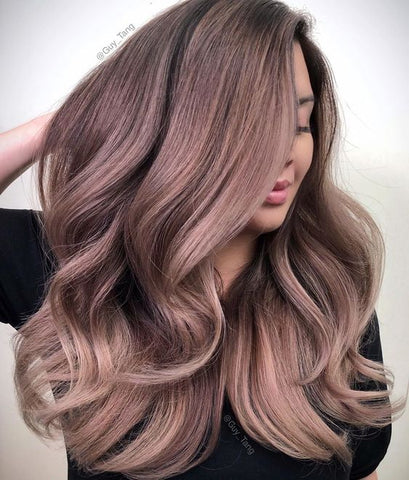 Lace Front Wigs
Lace fronts can be on classic caps, monofilament caps or hand tied caps. Lace front wigs feature individually tied hairs on very fine lace around the hairline.
Usually made with human hair and constructed from a lace cap, a full-lace wig is a ventilated unit that has versatility [and] allows you to part your hair in any direction. [Whether you want] ponytails or cornrows, you have unlimited styling options available with full-lace wigs
Monofilament Wigs
More expensive than classic wigs, monofilament wigs go the extra step to make your hair look completely real. Each hair is individually placed on a transparent mesh cap (instead of in rows), making it look like your real hair is growing from your scalp
Ready-Made Wigs
These are readily available at local beauty supply stores and hair vendors. They are prestyled, often synthetic, one-size-fits-all creations that can be adjusted to the wearer's head, and sold at a set price.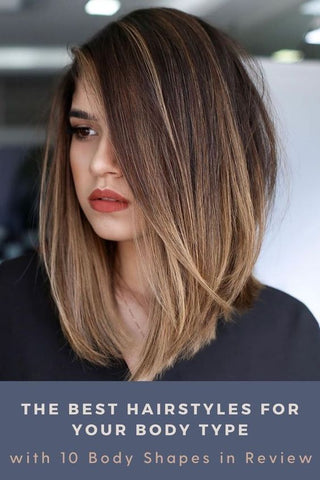 Step 4: Select Your Style.
Once you have decided on your size, hair type and cap type, now you can have fun. Browse through our short, chin length, medium length and long hairstyles to find your favorite online wigs. For women who have very long hairstyles before their hair loss, it is often best to go a bit shorter. A shorter wig will be easier to manage, and less of a transition once your hair begins to grow back.
Step 5: Select Your Color.
Like all swatches, they give you representation of what the color will look like. To fully understand how a color will look, it is better to see it on a full wig
There are a number of other useful tools we utilize in assisting our customers. For example,  customers will frequently send us photographs.
For your first wig, you should consider wearing something that matches your current or previous hairstyle more closely so that you don't feel you're looking odd or weird in your wig look.

In addition to durability, you also want to think about the type of look you will often wear.

If you work in an office every day, you will definitely want to consider a wig that will help you get a professional look, then try short length wigs.

If you want to achieve a look that looks more beautiful, consider getting a pre-styled wig that has curls.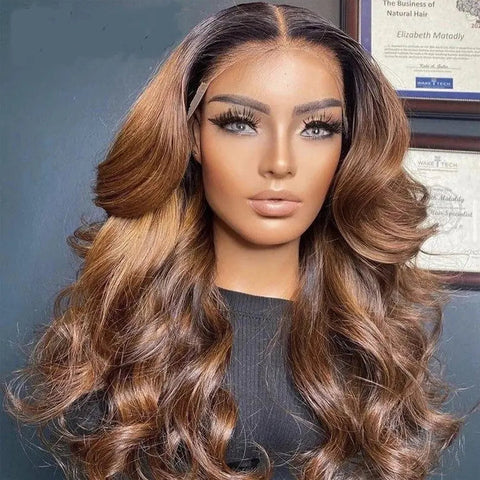 This brings up an important consideration. Curling your own wig can be difficult, as you should not apply high temperature heat to most of the wigs as it can actually melt the hair.

You can buy heat-friendly synthetic wigs, which will be heat friendly.

And while thinking about your hair color you should go with your natural hair color look as It's your first time.
For first time, I suggest you go to your local salon, professional hairdresser will give you professional suggestion. They will tell you how to wear it, how to choose one suitable wig. After first time, you can go to online store, choose many different styles, different colors, different length. For summer, you can choose short bob wigs, for Winter, you can choose long hair wigs