Are you looking for capless wig? Things You Need To Know
 What Is A Capless Wig?
 The wefts of hair are sewn onto the cap. These ribbons are then constructed together on the wig. The ribbons are flexible and stretch so they can shape the head of the wearer.The wefts on a capless wig are less dense and are sewn-in with vertical lace strips.This leaves a lot of open space in the cap.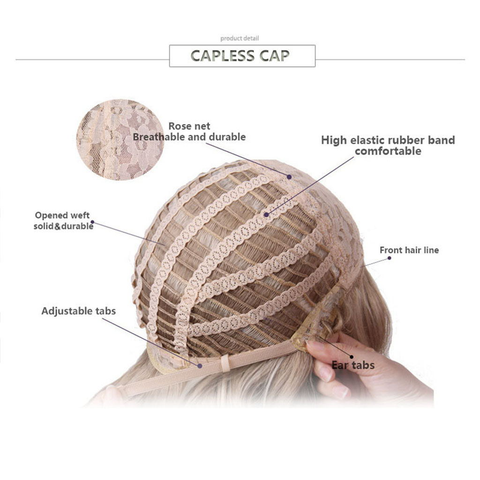 About capless human hair wig:
1. High-quality virgin human hair material. Bouncy, soft and comfortable, Can Be Dyed, Permed, Bleached, Highlighted, Curled, or Styled As Your Own Hair.

2. Wigs Advantage: Cheap but quality, Natural Looking, you can wear it without glue and sew in, just wear and go, you do not need to do too much work.

3. Cap Size: Average Size(Head Circumference 22-22.5 inch), it can be adjustable with adjustable straps. secure the wig better, safe and flexible, easy to wear and remove, The Wig Cap has Elastic Bands to Adjust to Fit Your Head Size Well and Fixed Securely.

4. You can Wear human hair wigs for Many Special Occasions, such as Daily Wear, Cosplay Parties, Theme Events, Evening Costume, or other Activities.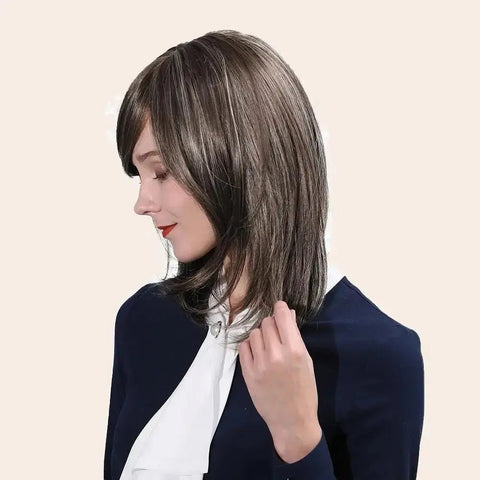 What Are the Benefits of Wearing a Capless Wig?
 You will not feel as hot with a capless wig. Your hair and scalp will be able to breathe better than with a traditional cap wig. 
The open spaces between the wefts allow for air to get through and give much better ventilation. 

A capless wig is lightweight, offers natural hair simulation, and allows airflow. A capless wig is closely similar to lace front wigs. The only difference is the presence of highly breathable net mesh at the top on which every hair fiber is tied manually by hand.
Capless wigs are very affordable. You can oftentimes find a durable, natural-looking capless wig for $100 or less. 
This would mean that you could probably have more than one capless wig. That would be great to be able to switch between different looks.
To disguise the wefts, a technique called "permatease" hides the wefts from view at the part area.

It adds more volume to the wig at the top to help disguise the location of the part. It also helps to conceal the wig cap itself.
Comb a capless wig using a wide-tooth comb. You can also get a brush specially made for wigs.


Every seventh time you wear your wig, wash it with wig-friendly products in cool water. Let the wig air dry.

When you are not wearing it, please keep it on a wig stand to help maintain its shape.
The difference in weight will definitely make this type of wig more comfortable than heavier wigs.
What Are the Downsides of A Capless Wig?
The biggest downside of a capless wig is that it does not create the look of natural hair growth from the scalp like a monofilament or hand-tied wig cap would. For this reason, capless wigs tend to be teased around the crown to conceal the wig cap. Some women love the voluminous look this creates, but others prefer a style that provides a natural looking part.
If you're currently in the process of "window shopping" for a new hairstyle, you can't go wrong with a capless wig.Shop our full selection of capless wigs here.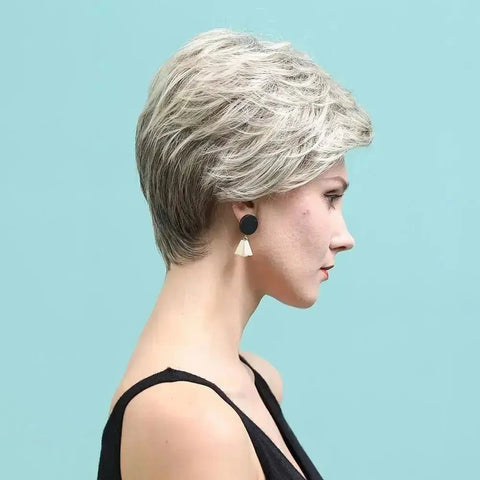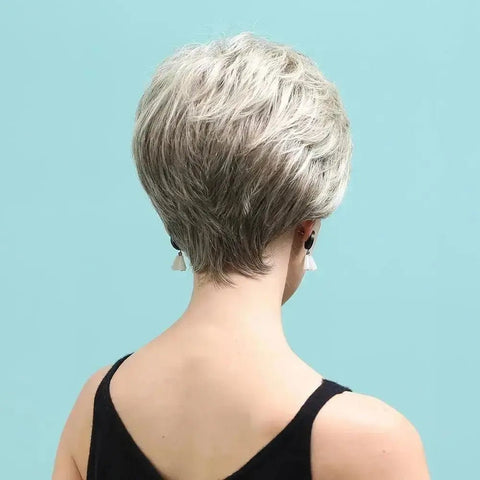 Material: human hair;
Length: 10inch;
Weight: 90 grams;
Packing size: 11*7*3 Inch;
High temperature resistance, can be rolled or blown, the temperature is below 180 degrees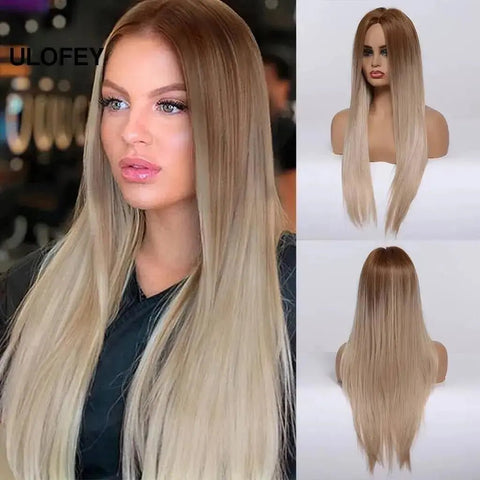 Wigs Length: 24inch
Texture: ST
Can Be Permed: Yes
Items per Package: 1 Piece Only
Cap Size: Average Size

Feature 1: Middle Part
Feature 2: High Temperature
Feature 3: Synthetic Wig
We still have a lot of products like this; our products focus on design and quality of raw materials; you will not be allergic and uncomfortable after you wear it.
In  Conclusion
Choosing a capless wig gives you the option of being able to have more than one because they are affordable. They provide a light, breathable, and comfortable experience when wearing one.

With the cute styles and loads of colors to choose from, you are sure to find the right one on www.ulofey.com.